During the last few years and together with the rise of Retail Media, Digital Signage has gained popularity among Offline Marketing strategies inside the store. Digital Signage wins in Offline Retail Media: it can boost sales and revenue and it plays a relevant role in enhancing the customer experience in the store.
Brands and retailers can impact prospective customers offline by using the in-store TVs available to display ads. This is actually one of the best moments to promote a product or a brand, stimulate impulse buying and increase sales of specific products at the point of purchase (POP). Furthermore, Digital signage allows retailers to replicate all their fresh online displays in their physical stores and deliver specific calls to action at specific times (i.e. buy now, use this discount or promotional code, etc.). In other words, bring their online efforts in-store.
Additionally, Digital Signage offers a superior ROAS when compared to other offline channels, hence it is becoming vital for retailers that want to develop their offline channels. Implementing Digital Signage strategies can help maximize offline conversions on their Retail Media Networks and improve their offer to all brands interested in this form of advertising.
This article will first define Digital Signage and highlight its benefits in Retail Media. Secondly, it will list the essentials of a successful Digital Signage solution and describe the main types of digital signage displays. Lastly, it'll cover how to implement the best Digital Signage solution.
Digital Signage definition
Digital Signage is an electronic out-of-home advertising (OOH) medium that displays dynamic digital media such as text, images, video, and interactive content, usually on a TV screen.
A sub-segment of the broader signage industry, Digital Signage involves the use of electronic displays to show digital content. Basically, Digital Signage refers to display technologies like LED walls (or video walls), projection, and LCD monitors to vividly display webpages, videos, directions, customer reviews, product ratings, marketing messages, or digital images.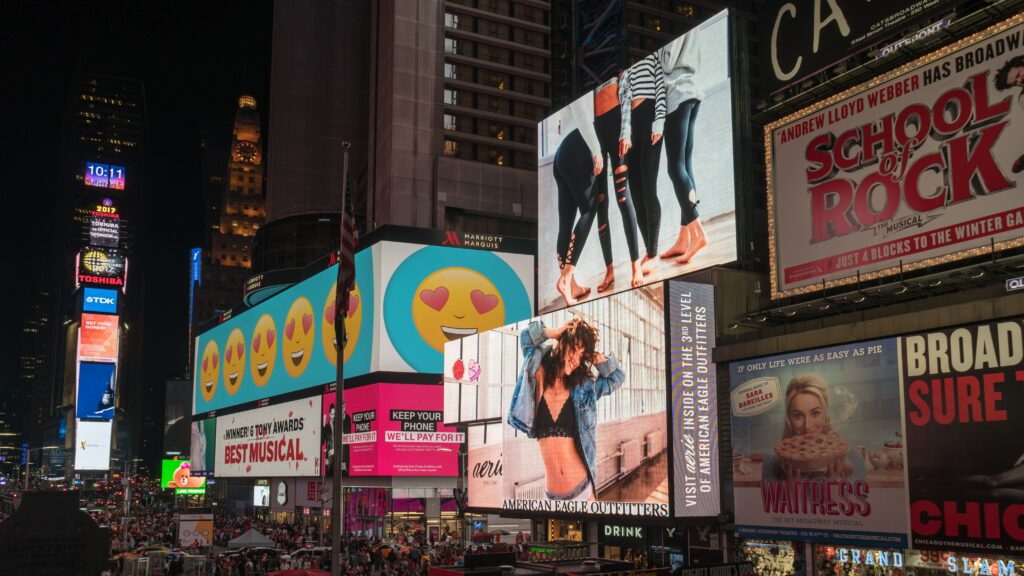 Also known as In-store media, Digital Signage's main purpose is to show displays on computer monitors or in-store TVs to customers while they are browsing a retail store. Certainly, this kind of in-store advertising is gaining relevance in department stores, supermarkets, specialty stores, and any other kind of retail store.
The Benefits of Digital Signage in Retail Media
There are many benefits of using digital signage in offline retail settings. Digital Signage is a very effective way for brands to build brand awareness, create product/service engagement and consumer interaction, and ultimately maximize sales and revenue. Consequently, it's becoming vital for Retail Media Networks to include this form of advertising in their offer.
Additionally, Digital Signage can increase foot traffic and improve customer experience in the store by making customers feel more welcome, delivering unique and engaging content, and informing customers about special deals, new products, or promotions. Below are some of its main advantages:
Increase brand awareness and visibility
Digital Signage allows brands to share their story and engage potential customers. Today's customers are interested in what brands stand for, not just their products or the quality they offer.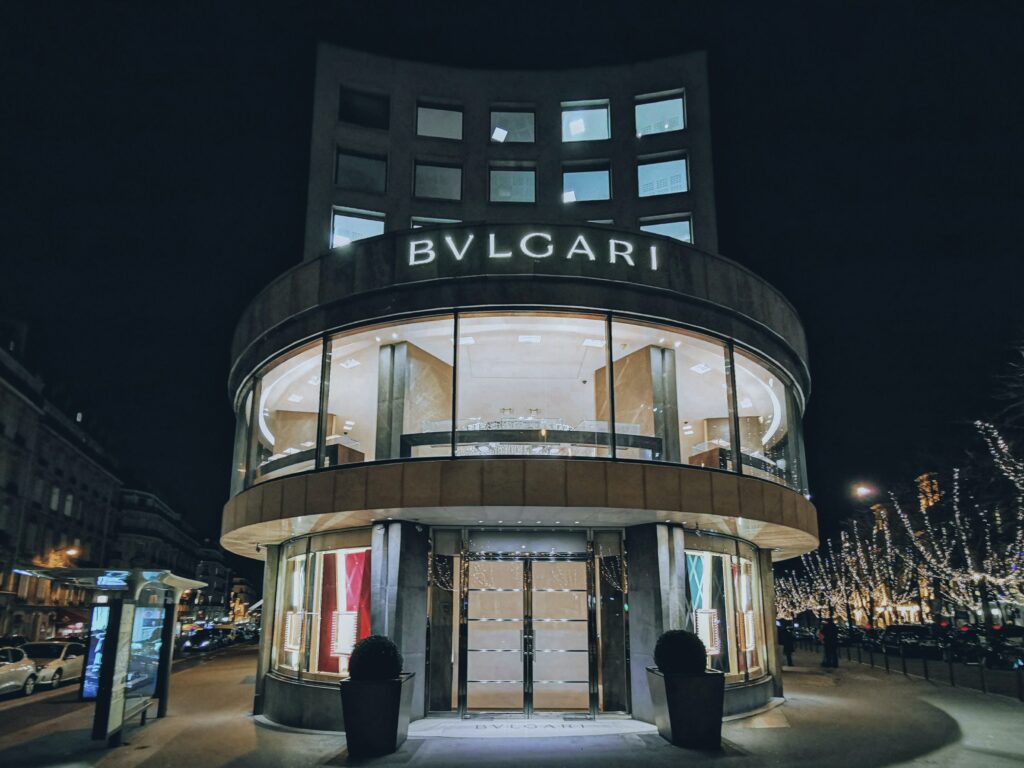 With Digital Signage brands have the option to bring their online marketing efforts and storytelling in-store.
Drive sales
Impactful video messages have a major impact on customers' buying decisions. Businesses can boost revenue by up to 30% by using Digital Signage and promoting impulse purchases. Displaying messages and offers at high-traffic sites in the store and POS have the power of encouraging customers to spontaneously purchase products that were not on their shopping lists.
Improve customer experience
Brands can engage customers at the point of sale and provide them with helpful and relevant information. Overall, retailers can update customers about ongoing in-store promotions, attracting customers' attention and helping them to get the best deals in the store.
Communicate targeted messages to specific audiences
Target displays with personalized messages can be updated in real-time implementing the right technology. Increase the chances of upselling and cross-selling opportunities. Digital Signage allows Retailers to use their in-store TVs to recommend related items, promote items essential to a product's performance, offer discounts on product bundles, and add complementary products.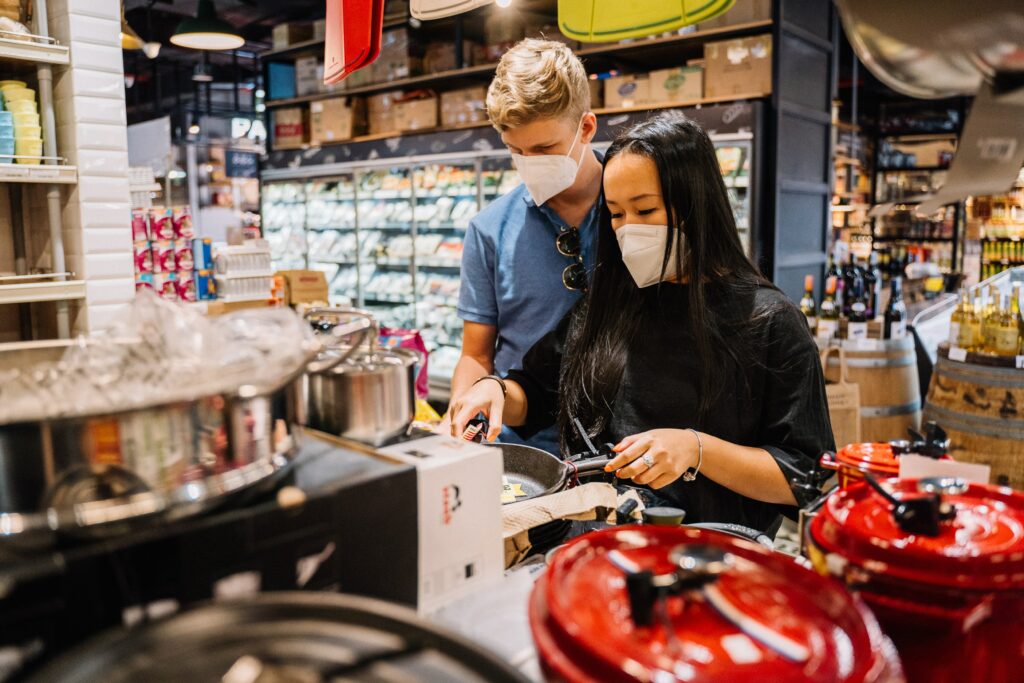 Facilitate customer engagement
By delivering the right ad at the right time, messages are likely to stay accurate and relevant. With digital signage, retailers can change their messages in real time.
Enhance interaction
Digital Signage allows customers to interact in new ways with the brand's content. It helps to create an immersive experience.
Brands can use in-store TVs to create phygital experiences for customers to interact with their product range and displays.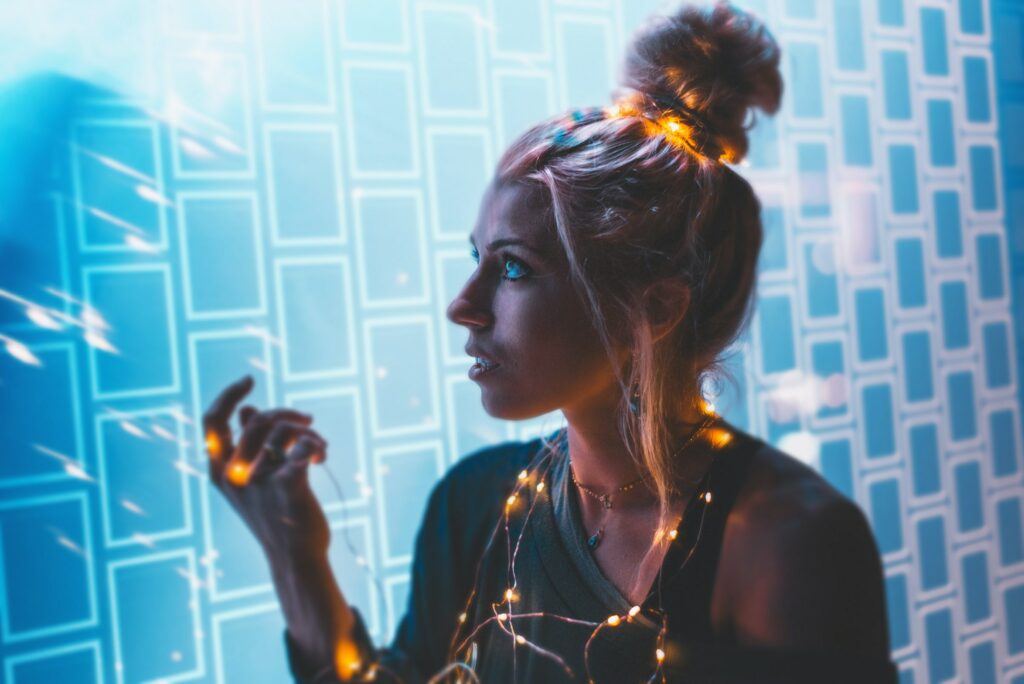 Generate real-time data and insights
Obtaining Digital signage analytics and generating real-time data requires specific technology to determine the number of people who walks by the in-store screen, stops and watch, interact, and are interested in the message being displayed.
Reduce operational costs
Digital signage is perceived as a cost-effective method for advertising and providing information. Retailers can update in-store TVs through a central content management platform, boosting work efficiency significantly. 
Overall Digital signage ensures branding message is consistent and reduces human error. With a cloud-based content management system retailers can oversee and manage their display content across multiple locations, ensuring their branding messages are consistent across all areas. 
Enhance security and safety
In-store TVs can also be used for displaying Safety Signs. Ensuring staff and visitors are well aware of the possible dangers and hazards ahead in certain situations and/or environments.
Improve sustainability
Last but not least, Digital signage reduces the need to print posters, flyers, etc. it saves paper and ink, hence it's eco-friendlier than traditional print signage, cutting down carbon footprint.
The essentials of Digital Signage in Retail Media
Digital signage can be used in various offline retail settings, such as in-store, at the point of sale, in customer service areas, in product displays, and in other high-traffic areas. Markedly, the effective implementation of a Digital Signage solution needs to be strategic.
There are a few fundamental essentials when it comes to digital signage in retail media. Firstly, it involves selecting the right hardware. Secondly, choosing the right software. And finally, creating the right content.
Digital Signage Hardware
Retailers need to implement the right technology and when it comes to in-store TV hardware, it needs to be fit for the purpose. It's advisable to ensure the Digital Signage system is durable and also flexible enough to be moved around the store if needed.
Moreover, retailers need to define their budgets. Deciding to go for cheaper solutions might be expensive after all when thinking in the long term. It's worth considering the size of the displays, depending on the space available.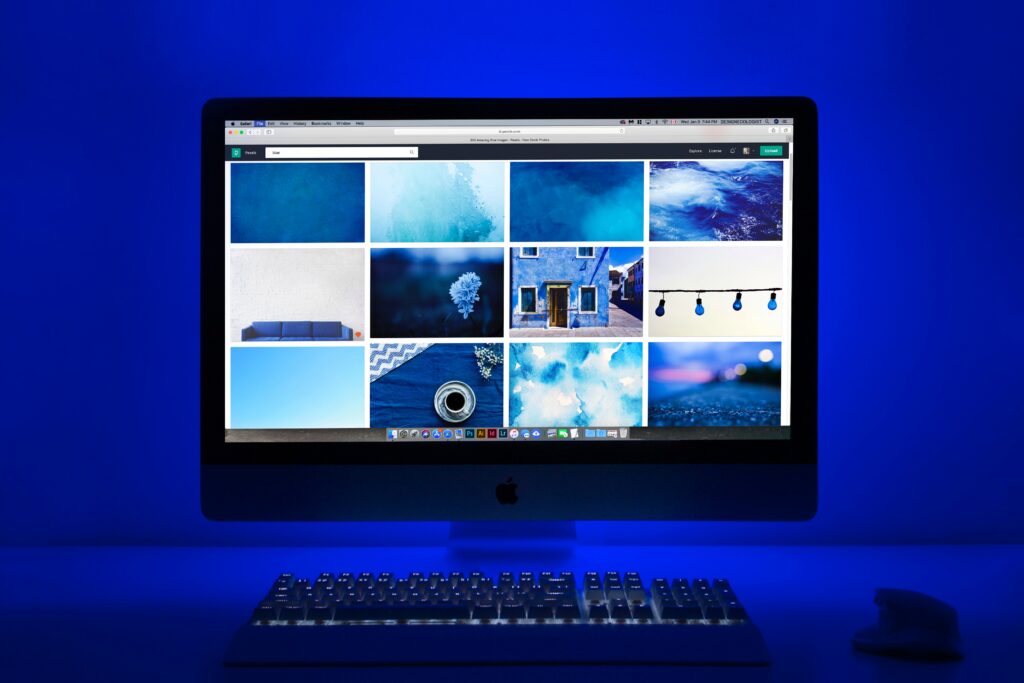 In addition to investing in screens, it's also worth investing in technology to collect the shopper paths in the store so it becomes possible to measure the performance of the installed screens.
Digital Signage Software
Choosing the right software is of extreme importance. Retailers need to consider their goals and needs, as well as security requirements. Digital signage software allows for text, animation, or video to be displayed. It needs to be integrated into their online Retail Media Platforms, knowing the specifics of the store, who is targeted, and what's the goal. Nevertheless, the software needs to integrate with the Retailer's existing infrastructure and be tailored to the retailer's needs.
Digital Signage Content
Finally, retailers need to display the right content on their in-store TVs. At this point, it's necessary to find out what works for brands, this is the reason why analyzing shoppers' paths in-store is becoming vital.
Nevertheless, in-store TVs content needs to be creative and relevant, and also engaging, memorable, and addressed to the right audience. Also, retailers need to think about how often is the content updated and who manages and monitors it to make sure is appropriate and compliant.
Types of Digital Signage Displays
There are several different types of digital signage, as well as variations on each, that can be used in retail media. The three main types of digital signage display in Retail Media include:
Static Digital Signage
Static Digital signage allows retailers to display static images, such as logos or images on a screen. Traditionally, store owners used this type of Digital Signage to display some key products in the storefronts, decorations, posters, and banners. However, Static Digital Signage has become obsolete. In today's world, static displays don't attract much attention as today's consumers are more attracted to dynamic motions.
Dynamic digital signage
Dynamic Digital Signage allows for the display of videos or other multimedia materials on in-store TVs. It has the ability to connect with other online platforms and display real-time updates of content and campaigns to ensure it is relevant, timely, and engaging for customers.
In summary, retailers can implement this type of Digital Signage offline in:
Digital windows displays: When it comes to brick-and-mortar, the first point of contact is a valuable opportunity to introduce customers to brands. A digital window display is commonly used in storefronts and can display a wide range of digital media, such as videos, images, graphics, and animated texts.
Wall-mounted digital signage: In addition to driving foot traffic, retailers need to continue their efforts in providing a good experience inside the store. Wall-mounted digital signages can be installed on the store walls to provide information to in-store customers (product information, product demonstration, testimonials, promotional messages, etc.)
Floor-standing Digital Signage: This form of digital signage serves a very similar purpose as wall-mounted digital signage and can come in various designs/shapes. Some floor-standing digital signages have wheels so the staff can move them around easily.
Digital shelf display: Installed on the shelves to display videos or images of product information, price information, promotions, and coupon codes. Using digital shelf displays is an innovative digital signage strategy to help customers to make purchase decisions.
Screen monitors / in-store TVs: Retailers can install in-store TVs throughout the store. They come in many sizes and several mounting options are available and used to display videos or images of product information, promotions, etc.
Interactive Digital Signage
This type of Digital signage allows retailers to broadcast interactive content. Customers can interact with the display through touchscreens or other device-controlled methods. Interactive digital signage allows retailers and brands to create phygital experiences.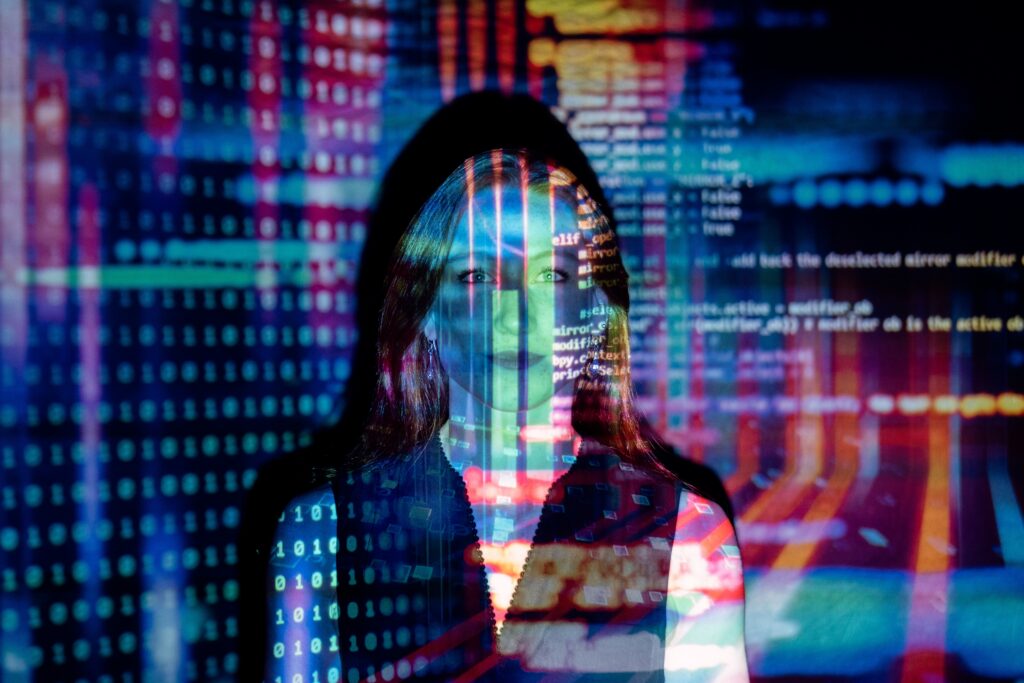 Overall, the main purpose of Interactive Digital Signage is to turn passive customers into active users that can participate and interact with the digital signage with their fingers. Customers can retrieve product information according to their preferences by navigating the interactive interfaces. It is a great way to establish relationships between customers and brands.
Ultimately, retailers can use interactive digital signage as virtual retail assistants. For example, customers enter a search term and the screen shows a list of available products with information (descriptions, locations, etc.) smoothening the sales process.
Here are some good examples of interactive digital signage.
How to implement the best Digital Signage Solution
Installing screens throughout a retail store will not guarantee effective digital signage. To get the most out of Digital Signage displays, retailers need to know exactly how to use their digital signage screens. It's time to explain how to implement the best Digital Signage Solution.
When selecting the screens, retailers need to consider the size of the display in-store and the distance from which customers are going to view it.
Display High-Quality Content on in-store TVs
Once the Digital Signage Screen Size has been appropriately selected, retailers must focus on the content to display.
Content must always be high-quality (high-definition content, high brightness settings on displays, high contrast, etc.).
Content relevant to customers (focus on the products/services offered, highlight the brand, display content that avoids anything controversial or edgy, etc).
Highly legible: the audience can actually take in the information seen on the screens (limited text per slide).
In summary: Content can't be a complicated mix of text and images as it can turn the audience off. It's important to keep the content simple. Digital Signage Content has to impact quickly, customers will only see it for a few seconds.
Implement a Digital Signage Content Strategy
It's essential to design, develop, and implement a digital signage content strategy. Basically, the content strategy needs to define:
The overall message the retailers want to pass to the audience
Type of digital Signage displays (static, dynamic, interactive)
Schedule for content distribution
This will help retailers display relevant and powerful content for store audiences.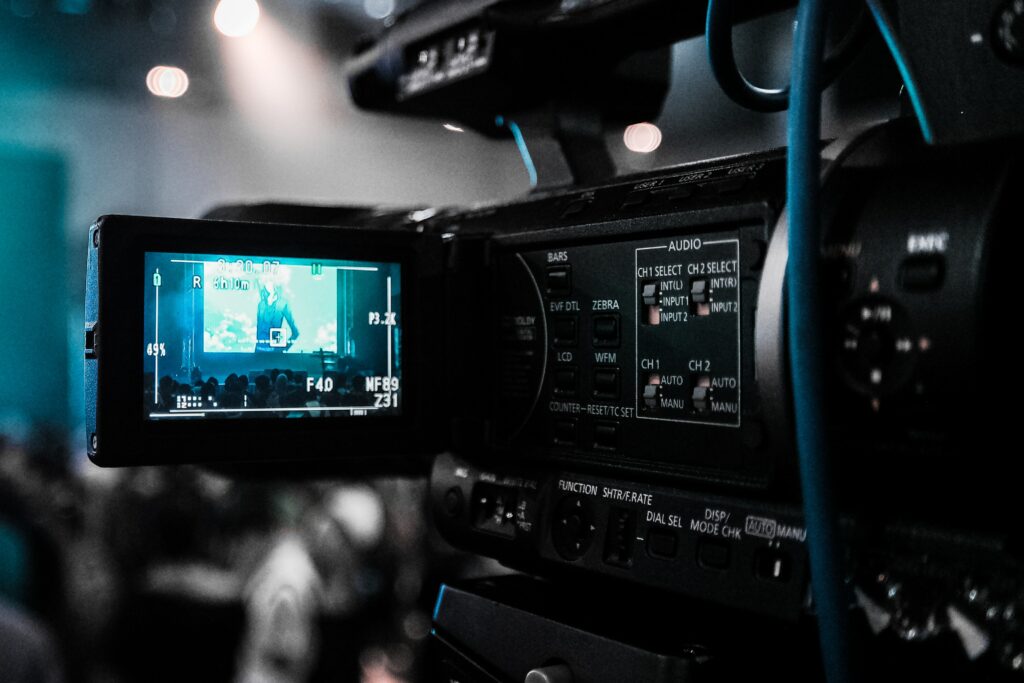 Equally important: each in-store TV or each set of screens needs to have an individual strategy based on:
Demographics the screen will come into contact with.
Thereupon, getting the most out of Digital Signage requires more than just a unique strategy for all screens.
Measure Digital Signage Analytics
Parallel to implementing a Digital Signage content strategy, it is vital to keep an eye on the digital signage's analytics.
After setting up a Digital Signage system, retailers need to establish specific KPIs. It is crucial to monitor and measure the performance of the in-store TVs.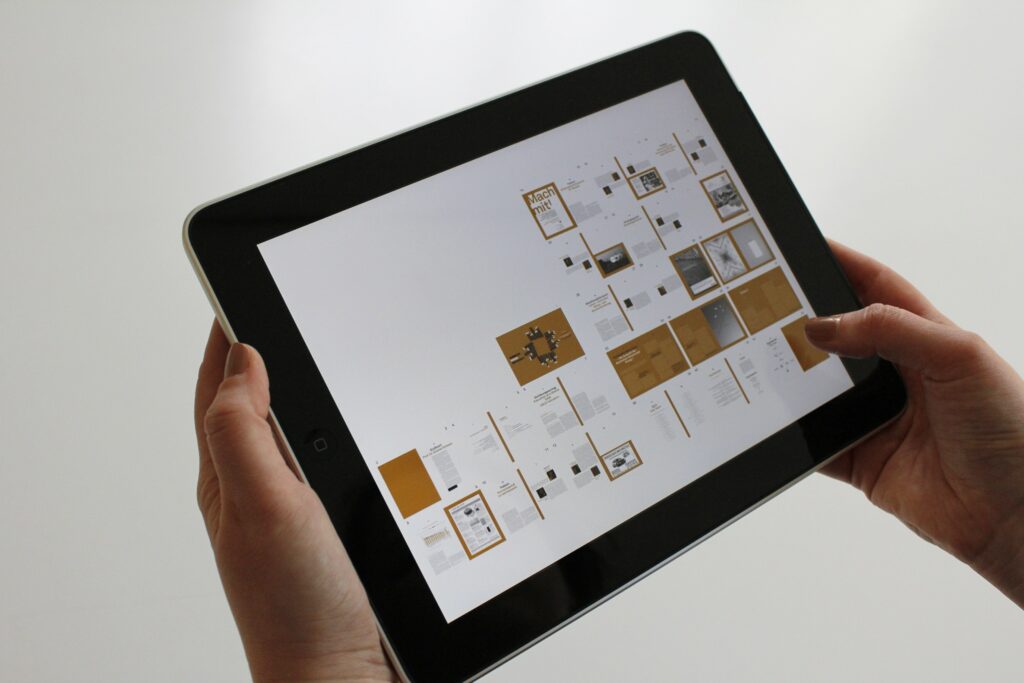 Shoppermotion's technology obtains shoppers' paths in-store allowing retailers and brands to measure the performance of Digital Signage Displays:
Retailers can boost their Digital Signage offer when it comes to targeting audiences in the store
Offer brands to get accurate results as they get from their ads online.
By collecting shoppers' paths in-store, retailers can analyze the performance of each Digital Signage Display:
Number of shoppers that stopped by the screen
Number of shoppers that went to the advertised product's category
Number of shoppers that purchased the advertised product
Traffic by shopping tool, demographics, or moment of the week
Overall, Shoppermotion allows the retailer to measure the performance of the Digital Signage Displays. Analyze each in-store screen to offer brands a much more effective ad display.
Conclusion
Digital signage is here to stay. It's a new way of bringing stories and brand experiences. For its benefits, it is worth investing in Digital Signage solutions for the offline channel in Retail Media Networks.
Retailers need to keep in mind the importance of quality content in-store. Additionally, retailers need to establish a strategy for their Digital Signage Content Distribution. Measure its performance as well as the performance of each Digital Signage display in-store.
Shoppermotion is the gateway to empowering the power of analytics of Digital Signage on Retail Media Networks. By collecting shoppers' paths in-store, the technology provides actionable intelligence for retailers and brands, boosting their Digital Signage strategies.
In conclusion, Digital signage and interactive displays can create quality phygital experiences for retail customers and create a personalized shopping journey.