Retargeting and Cross-Selling
Find the biggest areas of loss in terms of conversion and optimal secondary touchpoints for communication, power endcaps and displays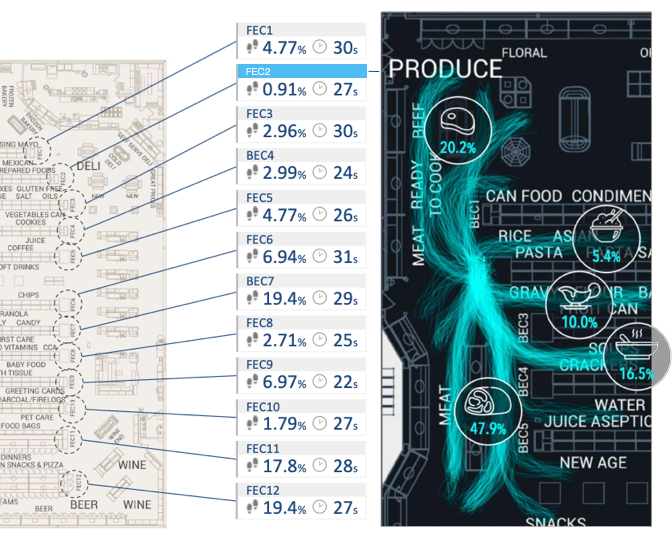 Thanks to their accessibility and visibility, endcaps attract better the attention of customers in comparison with aisles. However, this might not happen with all categories, so maintaining control over them will help us identify areas of improvement. 
Aspects such as traffic penetration, time to visit the endcap, or engagement will give us a realistic overview of what is actually happening in our endcaps, and what needs to be done to improve their performance
If we would like to measure the performance of our categories, the most effective way is to analyze the conversion funnel. Thanks to this metric, it is possible to identify how many potential customers we are losing and at what stage of the shopping journey. 
Hence, Category Managers will be able to adapt their strategy accordingly, therefore boosting visibility and sales for each category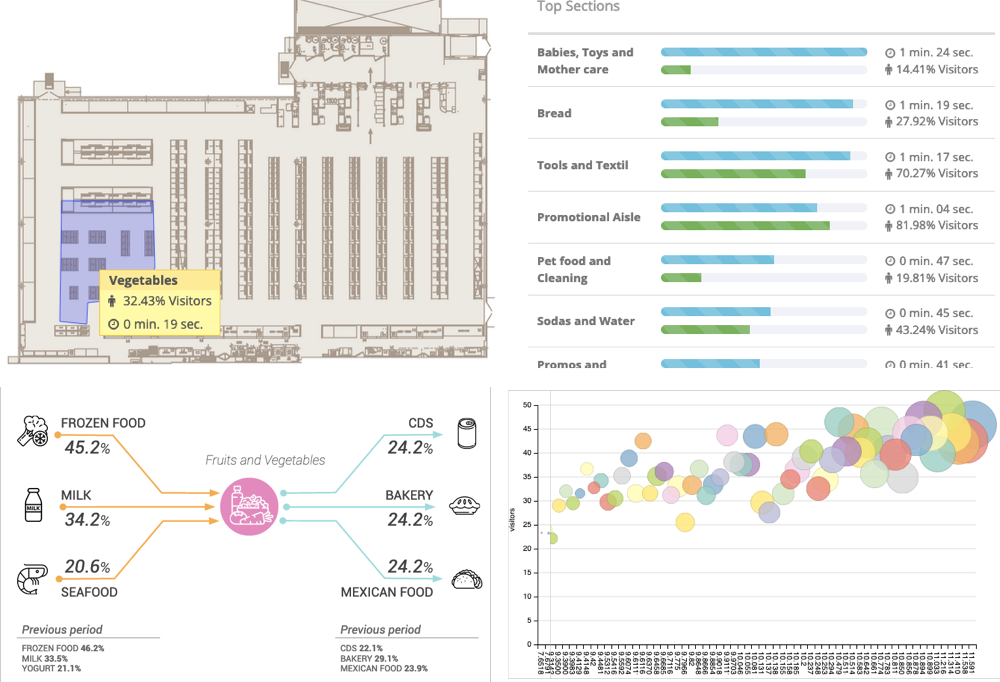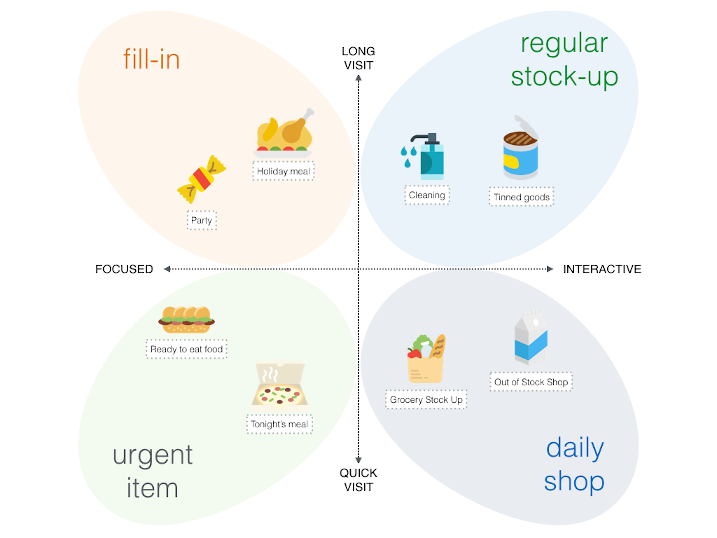 Although shoppers usually have a specific mission when they go to the stores, retailers make the most of their visits and attract their attention to buy other products they were not looking for in the first place. 
At this point, cross-selling strategies play an important role in achieving this. Besides, these strategies are also essential when it comes to retargeting those missed conversions that did not take place in a specific category
For store managers who do not rely on tracking technologies or other data rather than aggregated sales, stores become black boxes when trying to analyze what is actually happening indoors. 
In order to identify how customers behave in certain blind spots in-store, retailers can make their jobs easier thanks to heatmaps and customer flow maps